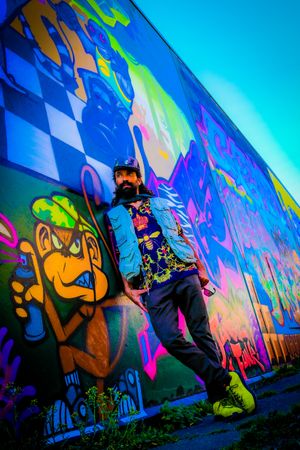 Music-maker and community leader, Adrian Xavier has been spreading his uplifting message for almost two decades in his community, nationally and globally.
With 3 solo albums and nearly 20 album collaborations, Adrian Xavier has established himself as a performer of depth and dimension. His music is a union of positive energy with socially aware lyrics, striving to inspire people from all walks of life. Blending reggae and dub with genre bending projects, he has created music that delivers universal messages of peace, community and love. Whether he's found performing with his band or solo acoustic, the music he makes touches audiences, providing a refreshing engaging space at each performance. Adrian Xavier's story is tied to multi cultural awareness and what it means, his message is about living solutions. 
From the start of his journey Adrian Xavier has been influenced by a diverse spectrum. While living in Los Angeles as a child, he went to see Michael Jackson and spent time in many recording studios with Rick Dees. Growing up in Seattle, he has always felt connected to the City's music, art and cultural heritage. He has performed and recorded with original members of Heart, Clinton Fearon, Macklemore among many other legends who call Seattle home. These many experiences have played a substantial part in shaping him as an artist. Meeting or performing with legends like Ras Michael, John Trudel, Quincy Jones and Joe Higgs, have been instrumental in influencing his career as a musician.